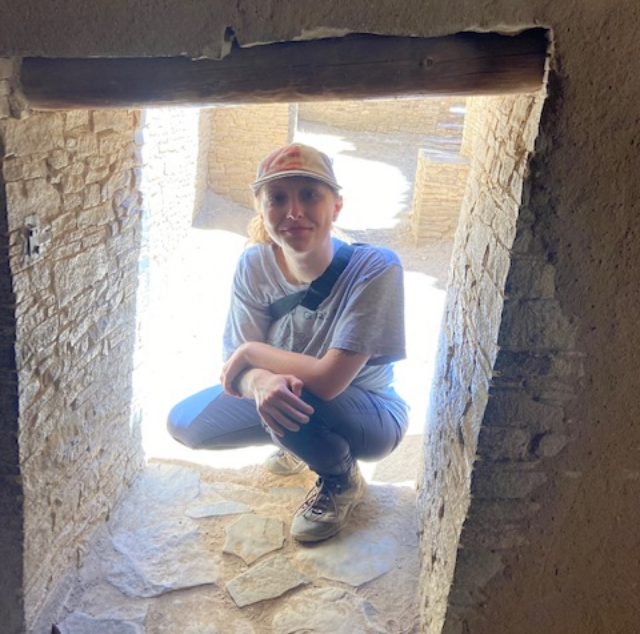 Picture taken at Chaco Culture National Hisotrical Park
I am currently an undergraduate student at the University of New Mexico studying Archaeology and Geographic Information Science. Please check out my Archaeology and GIS page to see my CV and some of my interests and the Web Map page to see a web map I co-developed. I am a returning student and have previously studied Cultural Anthropology and Creative Writing, specifically Poetry. Outside of education, I have worked in food service and for a small boutique paint company.

Other than my scholastic endeavors I am an artist, who likes to dabble in different mediums. My art is whimsical, colorful, and sometimes a little strange. I also enjoy writing poetry, reading science fiction and fantasy, hiking and hanging out with my cats. My personal life goals are to live close to nature and have a few goats. My personal philosophies revolve around empathy, seeking calmness and the value in non-human animals and plants. I believe that being adaptable and being a good listener are some of my most useful qualities.
Get in touch!
UNM email: kslack1@unm.edu
Personal email: katieslack824@gmail.com